Perfect for smoothies, juices and tropical drinks. Especially in good company!
Made from all-natural Bamboo, one of the fastest growing renewable resources in the world.
Definitely much nicer than plastic.
Reusable over and over again and easily washable with the brush supplied.
To sterilize, simply immerse them in boiling water for less than 1 minute.
MOCA certified according to Italian and European regulations (Materials and objects safe and suitable for contact with food).
Dimensions:
They are 19 cm long and have a diameter of 8 mm.
What's included: In each pouch bag there are 4 bamboo straws and a cleaning brush.
Tips for use for Bamboo cups
The best way to clean and sanitize Bamboo Cups is by washing them with a sponge, detergent and running water. As with all objects made of wood or natural coconut shell, we do not recommend the dishwasher or prolonged immersion in water.

They are ideal with cold drinks or at room temperature. Ok even with hot drinks but we do not recommend particularly hot liquids to avoid ruining them.

We also advise against putting Bamboo Cups in the freezer, oven or microwave.
Shipping & Customer Service
Cost and Delivery time
We offer FREE SHIPPING on all orders above 59€
Shipping cost on orders below 59€ vary between 4.9€ and 9.9€ depending on the country.
We ship with UPS or DPD and the delivery time is usually 3-5 days
All our orders are processed within 24h and dispatched at 8am the day after the order is placed
Customer Support
We are always happy to help you via email at support@bowlpros.com. We will get back to you as soon as possible
Nutrition and Taste
This is our goal number 1: contribute to revolutionize the world of food and to make the healthy diet even the best. Taste, nutritional values ​​and clear labels will be invincible together.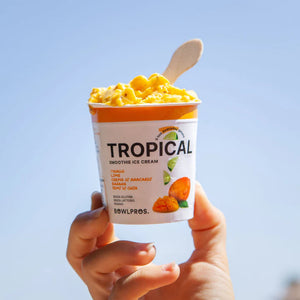 The best Raw Materials
We believe it is essential to start with excellent raw materials to make excellent healthy food. From peanuts to fruit, the selection of the best ingredients are the heart of Bowlpros philosophy.
Bowl Lovers since day 1
For us, bowls have always been taste, fun, nature and a world of food to be discovered. With a bowl in hand it simply seems that every food is a little better and the atmosphere immediately becomes magical, more relaxed.
Accessible to everybody
We do not only believe in the right price-quality ratio but also in working to make bowls and healthy foods accessible to any type of diet, from gluten-free to protein.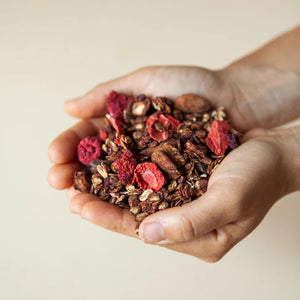 Continuous improvement
Innovating, making new products and continuously improving our recipes is part of our nature. We will gradually make breakfast and snacks the best moment of your day.