A selection of our best 100% nut butters, perfect for joining the bowl revolution and trying new flavors at a discounted set price!
What's included:

2 Jumbo Bowls
2 Palm Spoons
1 jar of 100% Mediterranean Pistachio Cream 200g
1 jar of 100% Hazelnut Cream 200g
1 jar of 100% Toasted Almond Cream 200g
1 jar of 100% Peanut Butter 220g
Before enjoying it, mix everything well with a teaspoon to make it thick and creamy. In this cream there are no emulsifiers and, as nature intended, when it is kept firm in the pantry, the dried fruit oils separate a little from the paste and rise to the surface.

We advise you to keep it in a cool and dry place, away from sources of light and heat. A pantry cabinet in your kitchen will be perfect.

In the summer, with high temperatures, you can also keep the creams in the refrigerator if you prefer them fresher and with a denser and more compact consistency.

Once the jar is opened, our advice is to consume it within 3-4 weeks to fully enjoy the taste and freshness of the cream.
Shipping & Customer Service
Cost and Delivery time
We offer FREE SHIPPING on all orders above 59€
Shipping cost on orders below 59€ vary between 4.9€ and 9.9€ depending on the country.
We ship with UPS or DPD and the delivery time is usually 3-5 days
All our orders are processed within 24h and dispatched at 8am the day after the order is placed
Customer Support
We are always happy to help you via email at support@bowlpros.com. We will get back to you as soon as possible
Nutrition and Taste
This is our goal number 1: contribute to revolutionize the world of food and to make the healthy diet even the best. Taste, nutritional values ​​and clear labels will be invincible together.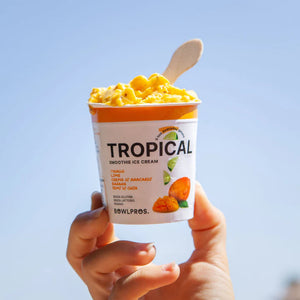 The best Raw Materials
We believe it is essential to start with excellent raw materials to make excellent healthy food. From peanuts to fruit, the selection of the best ingredients are the heart of Bowlpros philosophy.
Bowl Lovers since day 1
For us, bowls have always been taste, fun, nature and a world of food to be discovered. With a bowl in hand it simply seems that every food is a little better and the atmosphere immediately becomes magical, more relaxed.
Accessible to everybody
We do not only believe in the right price-quality ratio but also in working to make bowls and healthy foods accessible to any type of diet, from gluten-free to protein.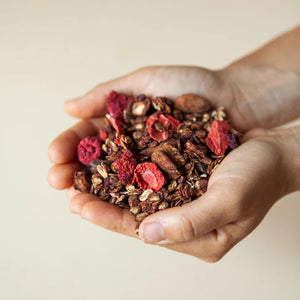 Continuous improvement
Innovating, making new products and continuously improving our recipes is part of our nature. We will gradually make breakfast and snacks the best moment of your day.